Arlington Place
CONDO
COMPLETED
Buildings Address: 6805 Arlington St, Vancouver
Postal Code: V5S 1M2, V5S 3P1
Building Number: 5687
Floor Number: 3
Units Number: 14
Built Year: 1975
Strata Plan: VAS234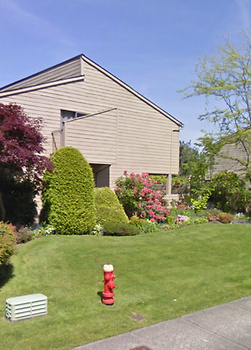 Building Description
Arlington Place in Vancouver was built in 1975, located at 6805 Arlington St. Contains 3 floors and 14 units. The Arlington Place is only steps from Sparwood Park, Champlain Heights Community School, Champlain Heights Elementary Playground, Captain Cook Park and Captain James Cook Elementary with its Playground. Champlain Heights Tennis Courts, Champlain Heights Park, Champlain Heights Community Centre with its Playground, M&M Meat Shop, Killarney Park, Killarney Rink, Killarney Secondary School, Weir Elementary, Kerr Market, Topkids Child Care Society, Maccorkindale Elementary, Central Park, South Burnaby Lawn Bowling Club, Central Park Pitch and Putt are close to the complex. The Arlington Place has an easy access to Trans-Canada Hwy1. The bus stops near the complex. Patterson Skytrain Station is a short drive away. The Metrotown with its amenities is minutes from the complex, this condo offers the urban convenience every homeowner would be looking for.
The features are a garden, in-suite laundry, a storage, a workshop attached. Most homes offer spacious rooms, private yard, hardwood floors and covered parking.
Arlington Place is sure to impress. Find your home in Arlington Place today!